#B2B

2017-12-08

powerhomebiz.com
Some tips for quality content in B2B
Writing quality content when operating in B2B can quickly become a real challenge. Here are some tips that will help you achieve excellence and stand out in your field.
– Write an attractive description and adopt a professional-oriented approach to reflect professionalism
– Optimize all your content for mobile devices
– Do not forget to re-read and correct your content as poorly written content repel visitors
– Remember to regularly answer your customers' questions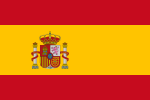 2017-09-20

ellibrepensador.com
Boost the potential of your B2B communication strategy
B2B communication differs from other formats used in digital marketing. New formats adapted to B2B communication are not only emerging but increasing in number. If emailing is by far the most popular method, be aware that there are other tools to boost the potential of your communication strategy.
– Customize your communication campaigns
– Orient your campaign to information rather than advertising
– Note the difference between emotional marketing aimed at individuals, and factual marketing for businesses

2017-08-18

heidicohen.com
LinkedIn becomes the favorite channel for sharing B2B content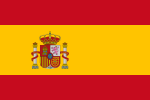 2017-07-18

es.paperblog.com

2017-08-07

frankwatching.com
What does the future B2B marketing look like?
Business leaders in B2B must keep an eye on the future in order to better understand it. What does the marketing of the future look like? This element, essential for many B2B signs, is indeed subject to change.
– Teams of more and more experienced professionals and numerous to take care of the marketing
– Increasing accuracy in measurement and targeting
– Innovative approaches to content
– Increased use of new technologies and tools dedicated to marketing

2017-07-05

forbes.com

2017-05-23

komarketing.com
Tips for pairing SEO and B2B content marketing in 2017
SEO and Content Marketing should be regarded as a symbiotic relationship. To obtain fruitful results, it is crucial to match up both.
– Semantic Search: determine not only keywords but the intent and contextual meaning of the keywords as well
– Natural Language: Adapt your content by using natural language as much web browsing is done without a screen
– Be trendy: Use search marketing to keep up with the latest trends in terms of search
– Learning and sharing: Attend workshops, webinars, events, conferences to connect with your peers in the industry 

2017-06-23

mediapost.com
Growth in B2B B2C markets pushes email marketing by 83 percent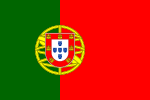 2017-06-14

meioemensagem.com.br
RedeTV: Expanding from a TV broadcaster to a cross-platform advertising vehicle

2017-05-09

marketingfacts.nl
Restaurants adopt content marketing to be in the limelight
It is no more glamorous for a brand to hide behind advertisements today. Restaurants are proving that the best way to demarcate themselves- and their brand- is to use content marketing strategies. They thus open up their "back office", sharing their food being made. The reason for this transparency is that:
– B2B companies hiding behind ads have become suspicious today as consumers question the reality behind the ads
– A glimpse into the kitchen creates a relationship of trust with customers

2017-05-23

searchengineland.com
B2B: 25 points to consider while executing your content marketing strategy

2017-04-20

biznology.com
Getting started with video content marketing
You may be already aware that many business decision-makers love B2B videos because they offer maximum information within a short period of time. Indeed, B2B videos are one of the most successful means to showcase your brand. To reap the benefits of video content marketing and increase conversion rates, you have to:
– Create engaging video content
– Your content should be thoughtful, planned and integrated into your marketing process
– Invest in SEO
– Empower your sales teams with B2B sales videos

2017-03-31

marketingfacts.nl
Marketing directors, webinars are your allies!
Webinars have finally dethroned the famous white paper and the case study. Among the most effective business practices, webinars are second only to physical events (fairs, conferences, etc.). There are several advantages related to this strategy:
– Transmit a message as in a conference, thanks to communication via the Internet
– Get as much information about your prospects through the registration forms
– Enrich your online and offline network
– Benefit from a satisfactory ROI