2017-05-19

contentmarketingacademie.fr
#B2B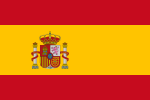 2017-07-18

es.paperblog.com

2017-07-05

forbes.com

2017-05-23

komarketing.com
Tips for pairing SEO and B2B content marketing in 2017
SEO and Content Marketing should be regarded as a symbiotic relationship. To obtain fruitful results, it is crucial to match up both.
– Semantic Search: determine not only keywords but the intent and contextual meaning of the keywords as well
– Natural Language: Adapt your content by using natural language as much web browsing is done without a screen
– Be trendy: Use search marketing to keep up with the latest trends in terms of search
– Learning and sharing: Attend workshops, webinars, events, conferences to connect with your peers in the industry 

2017-05-09

marketingfacts.nl
Restaurants adopt content marketing to be in the limelight
It is no more glamorous for a brand to hide behind advertisements today. Restaurants are proving that the best way to demarcate themselves- and their brand- is to use content marketing strategies. They thus open up their "back office", sharing their food being made. The reason for this transparency is that:
– B2B companies hiding behind ads have become suspicious today as consumers question the reality behind the ads
– A glimpse into the kitchen creates a relationship of trust with customers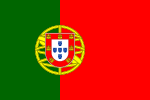 2017-06-14

meioemensagem.com.br
RedeTV: Expanding from a TV broadcaster to a cross-platform advertising vehicle

2017-04-20

biznology.com
Getting started with video content marketing
You may be already aware that many business decision-makers love B2B videos because they offer maximum information within a short period of time. Indeed, B2B videos are one of the most successful means to showcase your brand. To reap the benefits of video content marketing and increase conversion rates, you have to:
– Create engaging video content
– Your content should be thoughtful, planned and integrated into your marketing process
– Invest in SEO
– Empower your sales teams with B2B sales videos

2017-03-31

marketingfacts.nl
Marketing directors, webinars are your allies!
Webinars have finally dethroned the famous white paper and the case study. Among the most effective business practices, webinars are second only to physical events (fairs, conferences, etc.). There are several advantages related to this strategy:
– Transmit a message as in a conference, thanks to communication via the Internet
– Get as much information about your prospects through the registration forms
– Enrich your online and offline network
– Benefit from a satisfactory ROI
#Visual Marketing

2017-06-21

negosentro.com
Video Marketing is the future of the Content Marketing strategy
Mobile devices have phased out desktop as well as laptop computers, ultimately making interaction through content immediate and impactful too. Today, there is virtually no boundary as to how consumers absorb content through various devices and platforms. In such a dynamic landscape, videos are becoming the favorite channel to boost Content Marketing strategies.
– Videos have a sense of urgency
– Live streaming increases brand favorability by 63 %
– Young digital marketers are being supported to launch their own video production agencies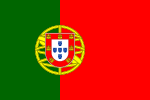 2017-06-16

segs.com.br
Video Marketing: One of the best channels between a dealer and a customer
One of the new trends of digital marketing are videos. They offer a variety of creative ways and approaches to reach consumers, and can indeed be one of the best mediums to build relationships between dealers and customers. 
– A survey by the Huffington Post shows that 88% of the Internet user's time is spent on portals that have videos, especially those that use the web through smartphones and tablets.
– Every month, Brazil records 14 million video impressions, with 40% of Brazilians watching them every day. Videos can bring accuracy of message to the consumer.

2017-06-08

adindex.ru
YouTube will prevent channels bearing violent content from making money
YouTube has come up with new advertising policies. The latter will affect namely those channels which have scenes with violence.
– YouTube's video service has changed the advertising policy and users who do censor scenes with violence will not receive funds
– According to YouTube's new rule, a scene considered as violent is defined as the one in which human dignity is degraded, and discrimination by sex, age, religion, etc is promoted.

2017-06-04

targetmarketingmag.com
Guidelines for integrating video marketing into your content strategy
To make your content marketing really powerful, you need to go beyond simple blog posts. Content needs to be created in an array of formats to engage your audience and videos are a powerful digital tool. However, as in any strategy, you need to jot down your exact goals first of all.
– More than 80 percent of Internet users watch videos
– Define a clear budget
– Define a proper strategy for video marketing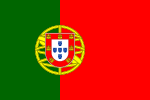 2017-05-12

administradores.com.br
Production and dissemination of videos you need to know
Videos are increasingly used formats on the Internet. It is even expected that by 2020, the consumption of online videos may exceed that of traditional TV. Social networks are equally pushing this trend as the visual stimulus of videos is much more appealing.
– YouTubers have become digital influencers by producing and sharing their content
– Almost half of producers prefer to publish new videos on a weekly basis
-73 percent of producers make no money from the videos though

2017-04-10

thenextweb.com
Why you need high-quality photography for your brand
The power of visuals is unequivocal. And using photography to strengthen your brand is an effective method to exploit the visual nature of our brain. It can play a vital role in defining the personality of your brand and thus, enhance your position as an expert. Here are some further reasons to include high-quality photography to your brand:
– It allows you to instantly connect with your customers
– The human brain is a visual instrument and photos allow us to make decisions
– High-quality colors stir up emotions and can be intelligently used on social media accounts, websites, business cards and branded material