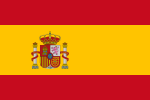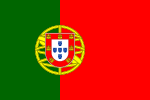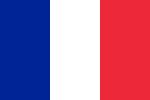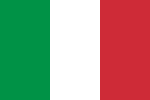 28/04/2017 – 193 entries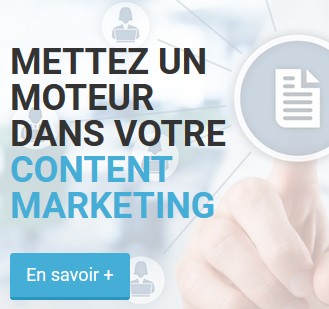 #Market News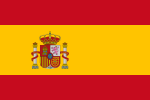 2017-04-25

blogs.eltiempo.com
Columbia: Investment in marketing and digital advertising is booming
In an interview published in El Tiempo, Olga Britto, the Executive Director of Interactive Advertising Bureau (IAB) Columbia shares her analysis of the marketing and digital advertising industry in 2016. The main points she highlighted are:
– Investment in advertising in media and digital platforms witnessed an increase of 20 percent
– Services, commerce and automotive are the sectors that invested the most
– Mobile advertising may soon exceed desktop advertising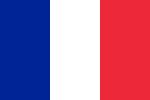 2017-04-25

lesechos.fr

2017-04-17

forbes.com
Lessons from brands for measuring Content Marketing
Content Marketing is an essential tool in marketing strategies. However, it remains equally crucial to measure the returns. In partnership with Digiday's CUSTOM studio, Parse.ly has interviewed 300 brands, agencies and publishing professionals. This survey led to the following conclusions:
– Brands are focused on results; conversions being the primary tool
– Publishers master the use of analytics to engage audience
– Following conversions, social sharing and click-through-rate are vital
– Adopting internal benchmarks is good to have a better understanding of goals and success

2017-04-11

huffingtonpost.com
Pepsi Ad: Why Influencer Marketing failed this time
Very popular, Influencer Marketing is adopted by several brands to promote products, services or the image of the brand itself. Recently, however, Pepsi using the fashion model and TV personality Kendall Jenner in an ad, failed mainly because the scenario itself was highly unrealistic. Here are some reasons why it all went wrong:
– The Influencer (Kendall Jenner) had no relation whatsoever with the creative process
– Pepsi failed to understand that by using an Influencer they were automatically targeting a segment and not everyone
-They did not test the idea before investing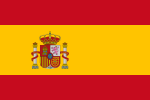 2017-04-02

elmundo.es
The most popular profiles in digital marketing for 2017
An article in El Mundo enumerates the profiles that will be particularly sought after by companies in 2017 to manage their digital marketing. These professionals will need to have solid training and adhere to the era of marketing 3.0. Thus, today, companies must respond to the needs of their customers before thinking about profits.
The most prominent positions this year are:
– Community Manager
– Marketing Manager
– Inbound Marketing specialist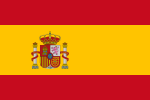 2017-03-20

teinteresa.es
Guidelines to benefit the most from online marketing
It is no secret that online marketing is a great means to earn revenue for your business. Digital strategies are very effective to attract and hook potential clients and consequently, boosting sales. However, if applied wrongly, online marketing may have a negative impact on your business. So, be sure to follow these rules:
– provide relevant content
– be present on social media
– monitor your marketing strategy
– measure results
– innovate and stay up-to-date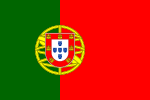 2017-03-16

administradores.com.br
Ten best digital marketing practices to adopt in 2017
Digital marketing is a vital strategy for any business. Communicating the benefits of your services or products to consumers is equally as important as tracking competitors. Here are ten top best practices that you need to embrace this year:
– Define your target audience
– Track competitors and their strategies
– Devise an action plan in terms of Search Engine Optimization and Search Engine Marketing
– Choose relevant channels
– Offer significant and interesting content
– Build a strong communication strategy
– Send e-mails as per individual needs
– Be mobile-friendly
– Use Geolocation to promote accessibility
– Utilize Web Analytics tools
#B2B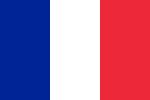 2017-04-21

webmarketing-com.com

2017-04-20

biznology.com
Getting started with video content marketing
You may be already aware that many business decision-makers love B2B videos because they offer maximum information within a short period of time. Indeed, B2B videos are one of the most successful means to showcase your brand. To reap the benefits of video content marketing and increase conversion rates, you have to:
– Create engaging video content
– Your content should be thoughtful, planned and integrated into your marketing process
– Invest in SEO
– Empower your sales teams with B2B sales videos

2017-03-31

marketingfacts.nl
Marketing directors, webinars are your allies!
Webinars have finally dethroned the famous white paper and the case study. Among the most effective business practices, webinars are second only to physical events (fairs, conferences, etc.). There are several advantages related to this strategy:
– Transmit a message as in a conference, thanks to communication via the Internet
– Get as much information about your prospects through the registration forms
– Enrich your online and offline network
– Benefit from a satisfactory ROI
#B2C

2017-03-27

econotimes.com
Flipboard launches mobile platform with personalized content

2017-04-18

customerthink.com
Tips to use Influencer Marketing to boost your business
Trust is a key element in developing brand loyalty for businesses. It has been proven that consumers are more ready to purchase products or services if other people share positive feedback about the products. Influencer Marketing can consequently have a deep impact as it naturally fits on social media platforms where most consumers are present, and can expand your reach. In itself, Influencer Marketing combines various forms of effective advertising. Influencer Marketing equally helps by:
– Yielding a high return on investment
– Boosting SEO
– Identifying relevant leads and markets
 

2017-03-23

socialmediaexplorer.com
(Nielsen) Influencer marketing can positively impact on 81 percent of people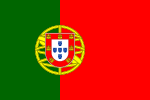 2017-03-21

ogirassol.com.br
Interaction with Internet users may triple the conversion rate of sales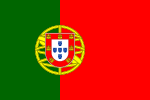 2017-04-03

atarde.uol.com.br
Using digital marketing to boost up sales
If well exploited, digital marketing can boost up sales for micro and small businesses. There are various features to take into account to maximize the potential of this strategy, the production of content being at the core as it remains the ultimate tool to attract new sales opportunities. Otherwise, using digital platforms allows entrepreneurs to:
– Track trends of potential customers
– Understand obstacles and provide relevant solutions
– Offer online courses to hook clients
– Create greater interaction with consumers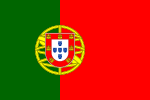 2017-04-02

administradores.com.br
Co-creation is the essence of the future of marketing
Gone is the time of one-way advertising. Today, think about creating content by involving consumers of your brand and influencers related to your industry. Co-creation will certainly gain momentum in the coming years. To create the right impact, think about the following key features:
– Involve renowned influencers, renowned in your audience and who can contribute to your reputation
– Share your message to a denser audience
– Be responsive to your audience
– Establish a lasting relationship with your consumers
– Boost your Return on Investment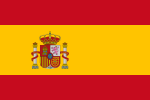 2017-04-02

vivirlaexcelencia.blogspot.com
Top marketing strategies to start a business
The success of any business lies on several factors including its marketing strategies. The best one will help you save time and costs and offer the best service to your clients as well. To define an efficient marketing strategy, follow these guidelines:
– Elaborate a value proposition
– Analyze possible competition
– Utilize online platforms
– Provide quality content on social networks regularly
– Adopt a good SEO strategy
– Obtain feedback from customers and adapt accordingly

2017-03-31

entrepreneur.com
Native advertising tops as new publishing strategy
Publishers and advertisers are betting largely on native advertising as an efficient marketing strategy. Being the third most popular tactic, native advertising can be highly successful to promote a brand if the following key points are taken into consideration:
– Hit hard with social media platforms like Facebook and Twitter
– Aim large audiences rather than niche markets
– Clear labeling avoids consumers' deception
– Brand your ad as a story instead of making it look like a TV commercial
– Use appropriate channels to reach targeted audience
– Venture into mobile messaging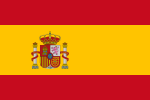 2017-03-28

mba.americaeconomia.com
Inbound Marketing: Why you should educate the customer
Inbound Marketing is an excellent mechanism to hook clients through relevant and valuable content. To achieve this end, you should, however, bear in mind that the customer should be educated to help them in their buying decisions. Here are some key points for your strategy:
– A customer should find in you a solution to his problem or need
– For this, provide him with valuable content
– This will help build a relationship of trust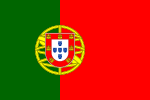 2017-03-23

br.blastingnews.com
Co-creation boosts brand image and sales
Brands are innovating by devising new means to reach their target audience. The latest marketing trend is to co-create with your fans or clients. This strategy has outrun traditional marketing methods and advertising. One of the best examples is LEGO that started collaborating with fans. Co-creation presents numerous advantages such as:
– Creative ideas
– Product innovation
– Stronger customer engagement over long term
– Real solutions to challenges
– More transparency and advertising options
– User-generated content leading to increase in sales
– Increase in Return on Investment

2017-03-20

entrepreneur.com
Best practices to maximize benefits from influencer marketing
Influencer marketing is a trendy strategy in sales as well as public relations. It has proven that it can be a real driving force for customer engagement and sales. To gain maximum profits from this strategy, here are some best practices to adopt:
– choose an influencer who is relevant to your product or services. If you are launching a fashion company, choose a model
– measure actions and not just views through tools like Snips
– avoid overpaying or underpaying influencers by measuring performance
#Social Networks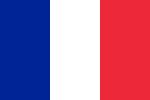 2017-04-27

blogdumoderateur.com
Tweeple: The innovative tool to analyze and compare Twitter accounts

2017-04-21

clearvoice.com
Neal Shaffer: Right tactics to create a content strategy for social media
Social media is not simply an amplification channel. Those viewing it as a means to advertise are getting it wrong, according to Neal Schaffer. The latter pinpoints that audience on social media wants to interact. In this article, he explains the main tactics that you can adopt for setting up the adapted content:
– Auditing your competitors is important
– Understand which particular content type you want to use on social platforms
– Develop your visual voice and engage with your audience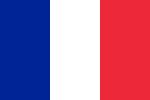 2017-04-25

journalducm.com

2017-04-18

sproutsocial.com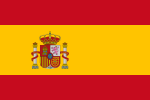 2017-04-14

20minutos.es
Seven Instagram apps guaranteed to entice your followers
Instagram is one if the three top social media platforms. It is natural that if you want to demarcate yourself on it, you must pay minute attention to various aspects of photography and video editing as well as the layout. In this article, you will learn about the top seven apps especially designed for Instagram apart from well-known Boomerang for video editing and VSCO Cam, the retouching app:
– Snapseed
– Whitagram
– Hyperlapse
– Layout
– Videoshow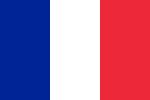 2017-04-17

blogdumoderateur.com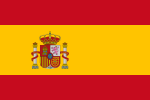 2017-04-07

es.paperblog.com
Tips to create and use your Facebook group as a marketing tool
A Facebook group can be a perfect marketing tool. Different from a Facebook page, it not only allows you to interact with prospects and clients, but it equally has the potential to influence the latter to buy your products and services. Here are some tips to get started:
– Choose a central theme for the group
– Make it private for exclusivity and protection
– Set group rules
– Offer free content and rewards

2017-04-02

hotinsocialmedia.com
Seven tools to monitor and measure the impact of your Instagram campaigns
Visual Marketing is not a term used as often as SEO, Content Marketing or brand content. It, however, plays an essential role for certain brands for which visual content is the primary source of engagement. Such is the case for tourism, fashion, and to a lesser extent, some hi-tech sectors.  The site hotinsocialmedia.com lists 7 useful tools to measure the effectiveness of visual content on Instagram. At the top of the list is Curalate.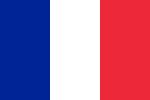 2017-04-12

blogdumoderateur.com
(Ipsos survey) YouTube attracts teenagers more than other social media platforms

2017-04-10

socialmediatoday.com

2017-03-31

entrepreneur.com
Social networking and content marketing: how to sell successfully
 In a video posted on entrepreneur.com on November 2, 2016, Ian Cleary, director and founder of RazorSocial, shares tips to help businesses boost their traffic through social networks and content marketing.
For this, he has adopted a technique called PRISM and highlights:
– The target audience
– The link leading to the audience
– Incoming traffic
– Subscriptions to newsletters
– Special offers for new members
#Visual Marketing

2017-03-21

cmswire.com

2017-04-10

thenextweb.com
Why you need high-quality photography for your brand
The power of visuals is unequivocal. And using photography to strengthen your brand is an effective method to exploit the visual nature of our brain. It can play a vital role in defining the personality of your brand and thus, enhance your position as an expert. Here are some further reasons to include high-quality photography to your brand:
– It allows you to instantly connect with your customers
– The human brain is a visual instrument and photos allow us to make decisions
– High-quality colors stir up emotions and can be intelligently used on social media accounts, websites, business cards and branded material